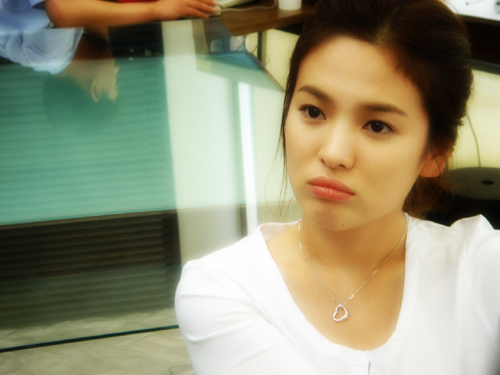 Meh, nak jadikan cerita, malam tu aku and the group kena wat perbincangan pasal nak wat pameran and masa tu kitaworang kena edit and modify barbie. Barbie murah yang harga 3 ringgit satu tu. Kawan aku ni dok jahitkan seluar untuk sekoq barbie ni. Pastu dah seluar tu kan ketat dan bewarna KELABU, aku pun cakap lah
Eh, macam jeans la. Barbie pakai jeans.
Pastu kawan aku yang ngah menjahit tu pon cakap lar,
Weh, ni bukan jeans tau. Ni legging. Nampak tak ketat tu?
Pastu ada lah sekoq laki ni menyampok. Oh, i mean dua eqoq,
Entah, legging la ni weh. Ang ni, tak up to date langsung.
Woi, aku mana lah aku amek tahu pakaian yang jenis jenis tunjok susuk tubuh macam makwe ang dok pakai pakai pastu pi tunjuk depan semua orang. Hello, aku bukan jenis macam tu oke. Lagipon aku tahu tu legging and aku just cakap macam tu sebab wana dia yang kelabu. Bongoks.
Aku bagi sedas,
Takpalah.. aku tak uptopdate dunia, aku uptodate syurga nanti.
p/s; hell you.